Welcome to the USS Leto NCC-80916 Norway Class Federation Diplomatic and Science Medium Cruiser.

<

The Mission of the USS Leto is:

1. Provide a multi-mission mobile platform for a wide range of scientific and explorative research, and diplomatic projects.

2. Provide autonomous capability for full execution of Federation defensive, cultural, scientific, and explorative policy in deep space or border territory.

3. Serve as a frontline support vehicle during emergencies and a platform for the extension of Federation diplomacy and policy.

4. Provide non-critical functions such as transport of personnel and cargo when necessary, extended aid, and short-range patrol.



Welcome to the USS Leto NCC-80916 Norway Class Science and Diplomatic medium Cruiser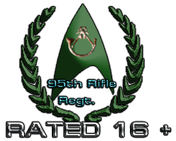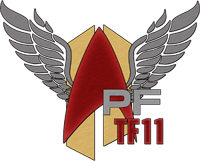 The USS Leto is a Norway Class diplomatic and science exploration vessel, While her armaments are geared to peaceful exploration, due to her diplomatic mission she is extremely well defended. She is also equipped for atmospheric landings. The Leto is a very versatile ship. The ship is commanded by highly experienced commander who has served in Pegasus Fleet and is also a white corded member of the 95th rifles marine brigade. Commander Maia Sterling was recently the Fist officer of the Task forces Flagship the USS Tomcat. Commander Sterling herself a science specialist has demonstrated excellent leadership in the past and is ready to finally sit in the center seat.
So come join the Leto Crew as they head out to explore the lesser known regions of Federation Space in an attempt to stop the hostile and rogue agencies that threated Federation lives and property both in and on the fringes of known space.
THE ADVENTURE CONTINUES..........
Latest Mission Posts
Mission: Double Dealing
Posted on Wed Nov 22nd, 2023 @ 8:16am by Captain Maia Sterling & Lieutenant Steve O'Carroll & 2nd Lieutenant Saul Humphries & Lieutenant Commander Ryan Blake & Lieutenant Commander Robert Hendon & Lieutenant Colin Barth & Lieutenant Paisley P'Rar & Lieutenant JG Marina Tanger & Lieutenant Rick Gibbs & Lieutenant Commander Havri Belbre & Lieutenant Isabelle Raal
Captains log Stardate 239510.20

The starship Leto has assumed a standard orbit of the planet Farius. A warp core breach destroyed the Indefatigable. Lt. Barth has informed me that it had nothing to do with battle damage, it was sabotage. Major Krawl who was commanding the vessel has already filed…
Mission: Double Dealing
Posted on Sun Oct 29th, 2023 @ 5:16pm by Captain Maia Sterling & Lieutenant Steve O'Carroll & 2nd Lieutenant Saul Humphries & Lieutenant Commander Ryan Blake & Lieutenant Commander Robert Hendon & Lieutenant Colin Barth & Lieutenant Paisley P'Rar & Lieutenant Jonathan (Jon) Riley & Lieutenant JG Marina Tanger & Lieutenant Rick Gibbs & Lieutenant Commander Havri Belbre & Lieutenant Isabelle Raal
Captain's Log Stardate 239509.06

We have beamed over 18 of the 25 crewmembers of the Vanguard. Lt Barth and the damage control team as well as the chief engineer and some of the senior staff of the Vanguard remain on board trying to head off the warp core breach. The…
Mission: Double Dealing
Posted on Sat Sep 30th, 2023 @ 10:40am by Captain Maia Sterling & Lieutenant Commander Sheena Toran-Blake & Lieutenant Commander Ryan Blake & Lieutenant Colin Barth & Lieutenant Commander Havri Belbre
Captain Sterling had received several crew replacements after the Monsters of the past incident and while she had lost most of her Marines. Her company had been reduced to a platoon. Not good especially since their current mission would most probably involve combat.

The Leto was currently on her way…
Mission: Double Dealing
Posted on Sat Sep 30th, 2023 @ 10:34am by Captain Maia Sterling & Lieutenant Maria McMahon
While the Leto was in combat, Maria had taken up station in her office coordinating her staff, as she received damage reports from all over the ship. She began to prioritize the more critical damaged systems. Maria sent out her repair teams to fix them.

As soon as the reports…
Mission: Double Dealing
Posted on Sat Sep 30th, 2023 @ 10:03am by Lieutenant Rick Gibbs & Captain Maia Sterling & Lieutenant Commander Sheena Toran-Blake & Lieutenant Commander Ryan Blake & Lieutenant Commander Robert Hendon & Lieutenant Colin Barth & Lieutenant Maria McMahon & Lieutenant Paisley P'Rar & Lieutenant Jonathan (Jon) Riley & Lieutenant Commander Havri Belbre & 2nd Lieutenant Saul Humphries
Captains log Stardate 239509.06

The Leto has reached the Farius system and has come out of warp. The Farions have sent one of their destroyers out to meet, greet, and escort us. they have warned us of hostilities between Farius Prime and the colony on the moon Triton. The Tritonites…
Latest Personal Logs
Posted on Fri Oct 27th, 2023 @ 12:07pm by Captain Maia Sterling
Captains log Stardate 239510.20

The starship Leto has assumed a standard orbit of the planet Farius. A warp core breach destroyed the Indefatigable. Lt. Barth has informed me that it had nothing to do with battle damage, it was sabotage. Major Krawl who was commanding the vessel has already filed…
Posted on Fri Oct 27th, 2023 @ 12:06pm by Captain Maia Sterling
Captain's Log Stardate 239509.06

We have beamed over 18 of the 25 crewmembers of the Vanguard. Lt Barth and the damage control team as well as the chief engineer and some of the senior staff of the Vanguard remain on board trying to head off the warp core breach. The…
Posted on Sat Sep 30th, 2023 @ 10:43am by Captain Maia Sterling
Captain's Log Stardate 239509.06

We have beamed over 18 of the 25 crewmembers of the Vanguard. Lt Barth and the damage control team as well as the chief engineer and some of the senior staff of the Vanguard remain on board trying to head off the warp core breach. The…
Posted on Sat Sep 30th, 2023 @ 10:42am by Captain Maia Sterling
Captains log Stardate 239509.06

The Leto has reached the Farius system and has come out of warp. The Farions have sent one of their destroyers out to meet, greet, and escort us. they have warned us of hostilities between Farius Prime and the colony on the moon Triton. The Tritonites…
Posted on Sat Jun 10th, 2023 @ 4:35pm by Captain Maia Sterling
Captain Log Stardate 239505.30

The Leto is running on 1/2 impulse power. Mr. Tanger is in the process of reactivating the warp core. The El'Aurian Research and Defense station is glowing as if phasing in a transporter beam like it is transmitting or transforming. Despite being in the nebula we…